Live Database Connection
Directly connect to any existing ODBC / OLE DB compatible database via a live connection and integrate with your existing HR, ERP, and access control systems. No import / export is required. Start printing ID cards with ID Flow identification card software within a few minutes by selecting a sample ID card template and connect it to your database. Select records from the database and click print to print ID cards for all selected records.
Microsoft SQL Server
Microsoft Access
Microsoft Excel
MySQL
Oracle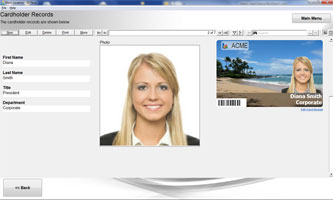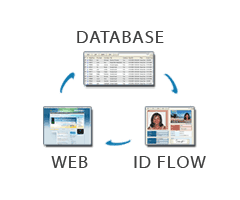 3rd Party Integration
ID Flow identification card system includes a command-line utility for printing cards from 3rd party applications such as web applications. Existing desktop or web applications can pass data to the command-line-utility in XML format, send a batch file with XML commands or pass information as command line parameters.
START PRINTING ID CARDS TODAY
Creating professional ID badges takes just a few minutes!
Get ID Flow