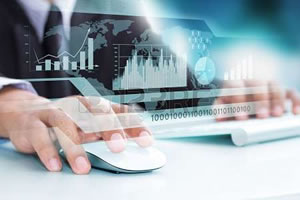 In the industry of technology, it's important to keep a good record of everything kept inside of a company's stock and inventory. Tracking the activities of employees and visitors is often a priority. Jolly Technologies provides powerful solutions to these needs with its diverse set of software.
Specifically, Asset Track can check in, check out, and log everything within a company's possession. It can even print barcode labels for each item, giving them unique identifiers. Assign borrowers or assigned users as you check an item out from your inventory storage location.
With both employee and visitor tracking, Lobby Track has no equal. Lobby Track makes it a breeze to track check-ins and check-outs as well as create IDs for both employees and visitors.
In the industry of technology, pick Jolly Technologies for all of your needs. You'll be glad you did. To request a trial or more information, contact one of our sales representatives today.