Entertainment
Jolly Technologies offers various solutions for entertainment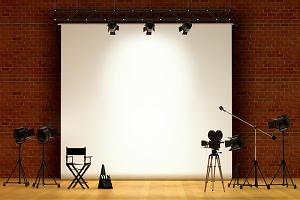 The air is tense and the energy is tangible at your event. People are excited to be there, and they display it by showing up in masses! A way to deal with the influx of people is needed in order to keep things moving nicely.
ID Flow by Jolly Technologies allows users to create custom ID badges for both event attendees as well as staff. Creating a professionally-designed badge and ease of modification are huge benefits to going with ID Flow as a badge or ticket design system. If visitor management systems or access control systems are needed, then upgrade to Eventleaf Desktop! Eventleaf Desktop can accurately keep records of every person in attendance and provide a semblance of order in the fast-paced environment of your event. Even deny subsequent check-in attempts, or alert security if unauthorized access is attempted.
Whether you are printing customized tickets, back-stage passes or security identification with ID flow, or tracking attendance and securing the entryways with Eventleaf Desktop, Jolly software keeps things running smoothly so you can enjoy the show!