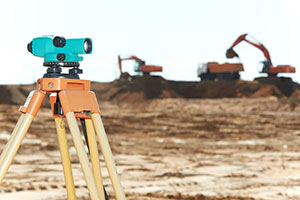 A job site can be a dangerous place. It is important to limit access to only authorized personnel and to know who is on site at any given time. Unfortunately, this can be a daunting task, but Lobby Track from Jolly Technologies makes it almost an afterthought.
Lobby Track was designed specifically to manage people entering and exiting your site or facility. Use it to provide professional identification cards and check people in and out quickly and easily. From a simple Barcode scan or swipe of a magnetic strip to a quick passing of an RFID reader, you can know the details of every person who is on site at any given time, as well as print reports to track attendance and time spent.
Of course, tracking people is not your only concern. Thousands of dollars of tools and equipment are on site every day, and there might be a problem with their leaving your site never to be seen again. Track your tools easily with Jolly's Asset Track software. Integrate with your employee list to quickly check tools and equipment out to specific employees, assigning detailed borrower info and holding them accountable for the return of your valuable assets.
Jolly Technologies is here to help make your construction site safe and secure. Call us today, tell us about your ideas and requirements, and we'll even give you a 30 day trial so you can see for yourself just what Jolly can do for you.