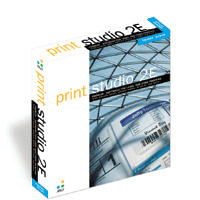 Print Studio 2E™ Now Available in Four Languages
Jolly Technologies announces that Print Studio 2E™ is now available in English, Spanish, German, and Danish.
SAN CARLOS, Calif. – October 13, 2006 – Jolly Technologies announces the release of an international version of Print Studio 2E™ that has been localized for Spanish, German, and Danish. The new release will allow Jolly Technologies and it's partners to better serve international markets and non-English speaking end-users.
"We're excited to be able to better address the growing demand for Print Studio 2E internationally," said Kurt Bell, Director of Sales and Marketing at Jolly Technologies.
The international version is available for immediate distribution. Support for additional languages is anticipated in the coming months.
About Jolly Technologies
Jolly Technologies, founded in 2000, develops and distributes a suite of secure identification software products, including Print Studio, the world's most secure ID card design and print platform, visitor tracking software, access control software, and a variety of other custom security products. As the recognized leader in the rapidly growing secure identification market, Jolly Technologies is partnered with the industries largest hardware manufacturers to offer complete solutions through our channel partners. Based in San Carlos, California, Jolly Technologies is one of the world's fastest growing software companies. For more information, visit www.jollytech.com or call toll-free 1-888-25-JOLLY.
# # #
© 2006 Jolly Inc. All rights reserved. All other trademarks are the property of their respective owners.