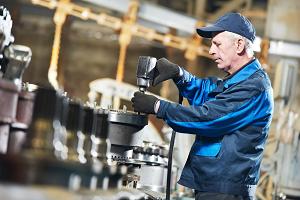 You're in the business of creation. Whether constructing large, bulky items or small yet intricate pieces of tech, you need a way to log, classify and manage them. It's also important to keep track of the employees and visitors coming and going from your facilities.
Using Asset Track, add new items via a robust database front end. Assign serial numbers, identifying RFID or barcode labels, and monitor their process from creation to distribution. With Label Flow built in, we'll even create the shipping labels for you.
To manage employees, trust Time Track to keep careful records of all time being worked by your employees. Or you can use Lobby Track to accomplish this plus help manage all of the visitors to your facilities, creating temporary name badges as well as keeping a good log of their visit, including whatever information you deem necessary.
To have the best for your business, team up with Jolly Technologies. We'll help you increase your security and productivity, allowing you to maximize your manufacturing potential. Request a free trial for any Jolly product today or contact one of our sales representatives to get more information about our products.