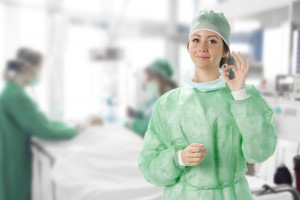 The medical industry is complex and always evolving. Patients and visitors are constantly entering and exiting hospitals and clinics, and technology and medical equipment is constantly changing and being used. Keeping the medical machine functioning requires a great deal of organization and record-keeping. Thankfully, Jolly Technologies is here to deliver these products.
Medical equipment can be kept tabs on with Asset Track. Track maintenance, view item history, and find the current location of anything in your inventory. Preregister, and even automatically email your patients to remind them of upcoming visits by making use of Lobby Track. Even track a patient's progression through the facility, even across multiple locations.
With Lobby Track to manage your patient registration and activity and Asset Track to keep up with tools and equipment, we have the healthcare industry covered. If you'd like to see how Jolly Technologies can help you, request a free software trial or contact our sales representatives today. You and your clients will be glad you did!