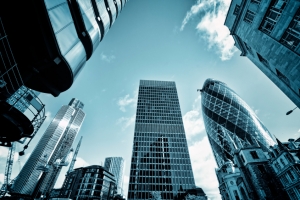 In the financial world, intense record-keeping in a fast-paced environment is expected. Whether it is tracking the status of your business's inventory or tracking the hours and attendance of employees, powerful software solutions can make life and business much simpler.
Use our Asset Track software in the financial industry to manage your fixed asset inventory, track sensitive paperwork, run reports and logs, and even calculate depreciation and required maintenance windows. Check items in and out, record borrower information, and instantly see an item's entire history, from the moment it was added to the database, to the last recorded check-out.
Time Track can easily manage the check-ins and check-outs of employees to keep accurate records of their hours worked. Keep accurate time records, not just of your employees, but contractors and other outside professionals to know your being billed correctly and receiving the full service you are paying for.
Lobby Track can provide your business with a secure visitor management system to keep your mind off of who is coming and going in your business's facilities. Prevent problems with built in a custom watch lists. Quickly register visitors with a quick scan of their driver's license or business card, and alert employees of the arrival of their guests and meeting attendees.
Whatever your needs may be, Jolly Technologies has a powerful software solution for you. Request a trial of any of our software or contact one of our sales representatives to get more information about our products. Jolly will exceed whatever expectations you have to make you succeed in the financial world!